Julie is a Spiritual Intuitive, Medium, Reiki Master, and Abundance Coach who can help you to strengthen your own intuitive gifts so that you will be empowered to know what the next best steps are to take in your business and in your life. Using her own intuitive gifts, she can help to reveal any limiting beliefs around money, love and what you feel worthy to receive and help you to remove any blocks during our time together.

As a business coach, Julie can teach you how to add monthly reoccurring revenue to your business by adding coaching programs/hosting in-person retreats/workshops, which can add 6 figures or more to what you're currently making in your business.
Here are some of the things that Julie helps her 1:1 clients with:
*Breaking through money blocks that stem from your family's lineage
*Helping you to create monthly recurring revenue for your business

*Building coaching packages/pricing for your business
*Spiritual mentoring to help you to enhance your own spiritual gifts
Cynthia has been Julie's 1:1 client for the past year. Check out this video to learn more about what it's like to work with her!
To learn more, book a discovery call with me here.

Check out what my clients are saying it's like
to have a session with me!
I had a private session with Julie, and it was so reassuring, accurate, and mind-blowing at the same time! We've never met before, but in the first few minutes of chatting, she felt like a best friend. She described my personality perfectly, she identified the areas of my life where I'm struggling and why I'm struggling with them, and we talked about where she sees my life path going. I left our call with confirmation on some things, having my eyes opened to other opportunities in the future, and just feeling an overall sense of calm, hope, and confidence!"

Kristina Hart
Julie is amazing! I had a private session with her and she helped me through a difficult time by relaying messages from my spirit guides and informing me I've been repeating this pattern for many lifetimes. I felt very reassured after her call, and I still think about it almost every day, and this call was probably 5 months ago. I will definitely be using her again."

Molly Kelly
The sense of freedom that I feel after working with Julie is incredible. Julie is truly a light of wisdom, love and transformation for everyone she comes into contact with. I am beyond blessed to be on the receiving end of her love and guidance. Thank you for sharing your gifts Julie!"

Crystal McGowan
I had my first private session today with Julie and let me tell you, I was just blown away. I had no words. She told me she meditated and pulled some cards before calling me and she explained the cards and it resonated with me to the T!! As she was reading and explaining, I was thinking to myself 'how does she know this. I haven't told her anything yet?!' She answered all my questions within the first 10 minutes without me even asking my questions I had written down! Lol It's amazing, she's amazing! I feel so much better, like a weight has been lifted. I'm at ease and so happy I went through with this. I highly recommend you do a session with her and if you're hesitant.. just do it!! You will not regret it!! Thank you soo much Julie!!"

Sophia Lo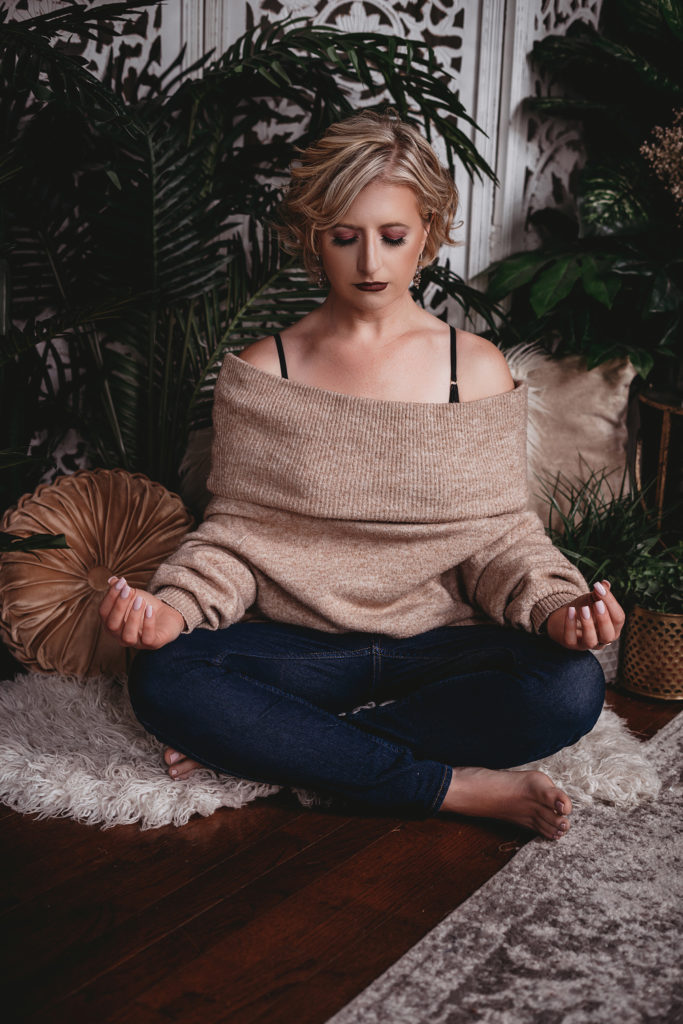 Photo credit to Kait Nuytten of Envy Boudoir