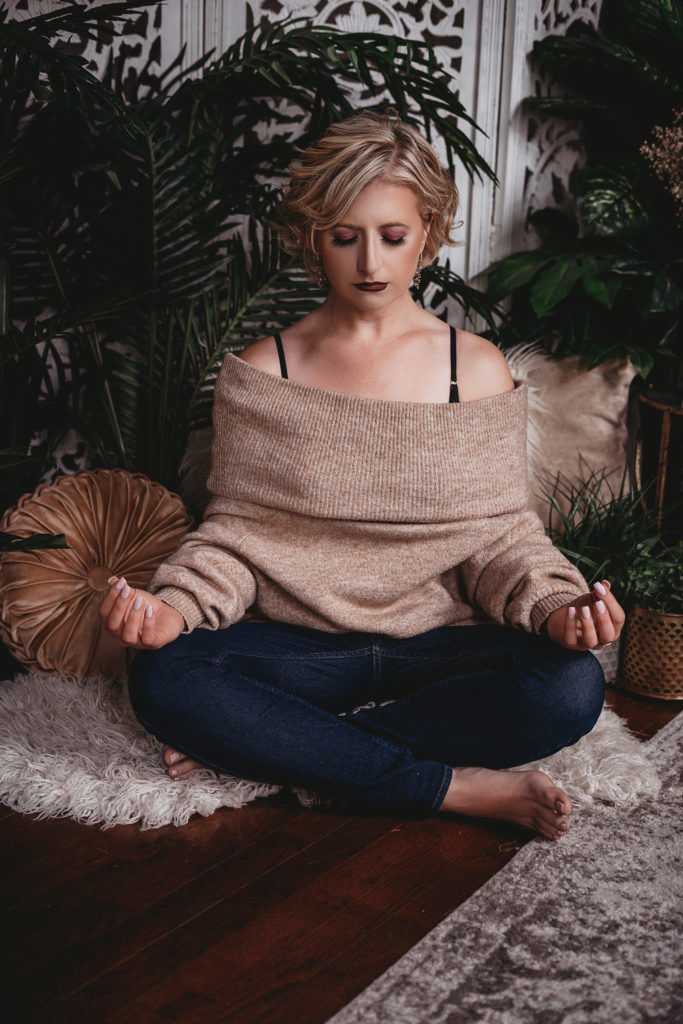 Mentorship
If you are on a spiritual path, awakening to your gifts I can help to guide you to uncover your power and to hone your gifts further. I first discovered that I was a medium or one who can connect to the other side when I was a child and have been practicing professionally for the past three years.
I started by working with my own departed loved ones and spirit guides who opened me up to connecting with others' spirit guides, the archangels, and ascended masters like Mother Mary and Jesus and I am open to teaching you how to do the same.

I am a reiki master, a reiki master teacher, spirit medium and an abundant life coach who believes that as spiritual teachers, healers and guides we deserve to be well compensated for our gifts. Within my first year as a life coach, I hit 6 figures in my business and doubled it a year later and can help you to do the same.

To inquire about mentorship, you can set up a free call with me here.

Check out what my clients are saying it's like
to work with me!
Julie knows how to get to the heart of what's getting in your way using deep intuitive guidance. She has helped me tell my clients the truth about how they bring their magic and must do the work to see their results. Julie's approach is fun, direct, and a no bull style that brings intuitive coaching to a whole new level! Since participating in her Breakthrough Abundance Retreat earlier last year, my business income increased last year by 67 percent. Thank you Julie!"

Kay Loughrey
I've had the immense pleasure of knowing Julie throughout her self-transformation, witnessing what's possible to accomplish in a short amount of time. That's one of her many gifts – that she continually shows others what's possible. She expresses herself authentically and vulnerably, learning the lessons alongside her clients. I joined her Free to Fly Program shortly after venturing into the realm of full-time entrepreneurship. I'm only a few months into the program and have already gained incredible confidence regarding my path, aided by her weekly group calls, 1-on-1 intuitive coaching, and transformational retreats. Julie is truly the real deal!"

Sarah Karp
When I first met Julie, I just knew she was meant to guide me on this journey towards more abundance, more success, more love, and more growth. Julie is here to hold space for you, guide you, call you out, celebrate with you, and witness you. She is open and honest, she genuinely cares and wants the best for you, and isn't afraid to be vulnerable and heal and grow right alongside you. Growth can be uncomfortable and painful, but it can be exciting and fun too. And to be in this safe community of Free to Fly that Julie has created in which we can learn with and from one another, grow, celebrate each other's wins, and heal together has been incredible."

Shay Perna
Julie is amazing! I had a private session with her and she helped me through a difficult time by relaying messages from my spirit guides and informing me I've been repeating this pattern for many lifetimes. I felt very reassured after her call, and I still think about it almost every day, and this call was probably 5 months ago. I will definitely be using her again."

Molly Kelly
The sense of freedom that I feel after working with Julie is incredible. Julie is truly a light of wisdom, love and transformation for everyone she comes into contact with. I am beyond blessed to be on the receiving end of her love and guidance. Thank you for sharing your gifts Julie!"

Crystal McGowan
I had my first private session today with Julie and let me tell you, I was just blown away. I had no words. She told me she meditated and pulled some cards before calling me and she explained the cards and it resonated with me to the T!! As she was reading and explaining, I was thinking to myself 'how does she know this. I haven't told her anything yet?!' She answered all my questions within the first 10 minutes without me even asking my questions I had written down! Lol It's amazing, she's amazing! I feel so much better, like a weight has been lifted. I'm at ease and so happy I went through with this. I highly recommend you do a session with her and if you're hesitant.. just do it!! You will not regret it!! Thank you soo much Julie!!"

Sophia Lo
I had a private session with Julie, and it was so reassuring, accurate, and mind-blowing at the same time! We've never met before, but in the first few minutes of chatting, she felt like a best friend. She described my personality perfectly, she identified the areas of my life where I'm struggling and why I'm struggling with them, and we talked about where she sees my life path going. I left our call with confirmation on some things, having my eyes opened to other opportunities in the future, and just feeling an overall sense of calm, hope, and confidence!"

Kristina Hart