Want to take better care of yourself without sacrificing your income? Find out how.
Enter your name and email to download my free video!
What can you expect after working with Julie?
"Since taking the money intensive program, our inquiries have been massive…I'm booking weddings like crazy and am just shocked right now. It happened so easily the second I truly let go and accepted that it would happen. Next year we will take in $450,000 and it's all because of you, Julie Goetzinger!!!" MacKenzie Bates
"Do the work, let Julie IN and be vulnerable! Watch your abundance grow before your eyes. When I signed up for her Money Intensive program and Abundance Breakthrough Retreat, my goal was originally to make $6,000 in the next 30 days. Through her guidance I kept hearing $12,000 so decided to change it – after her guidance I am sitting at over $13,000 this month!! Julie is inspirational, truly intuitive and a life saver. She helped me, healed me and gave me tools I will forever use in my life and business." Devanie McCartney
Work with Julie
Free Goodies
Join free online community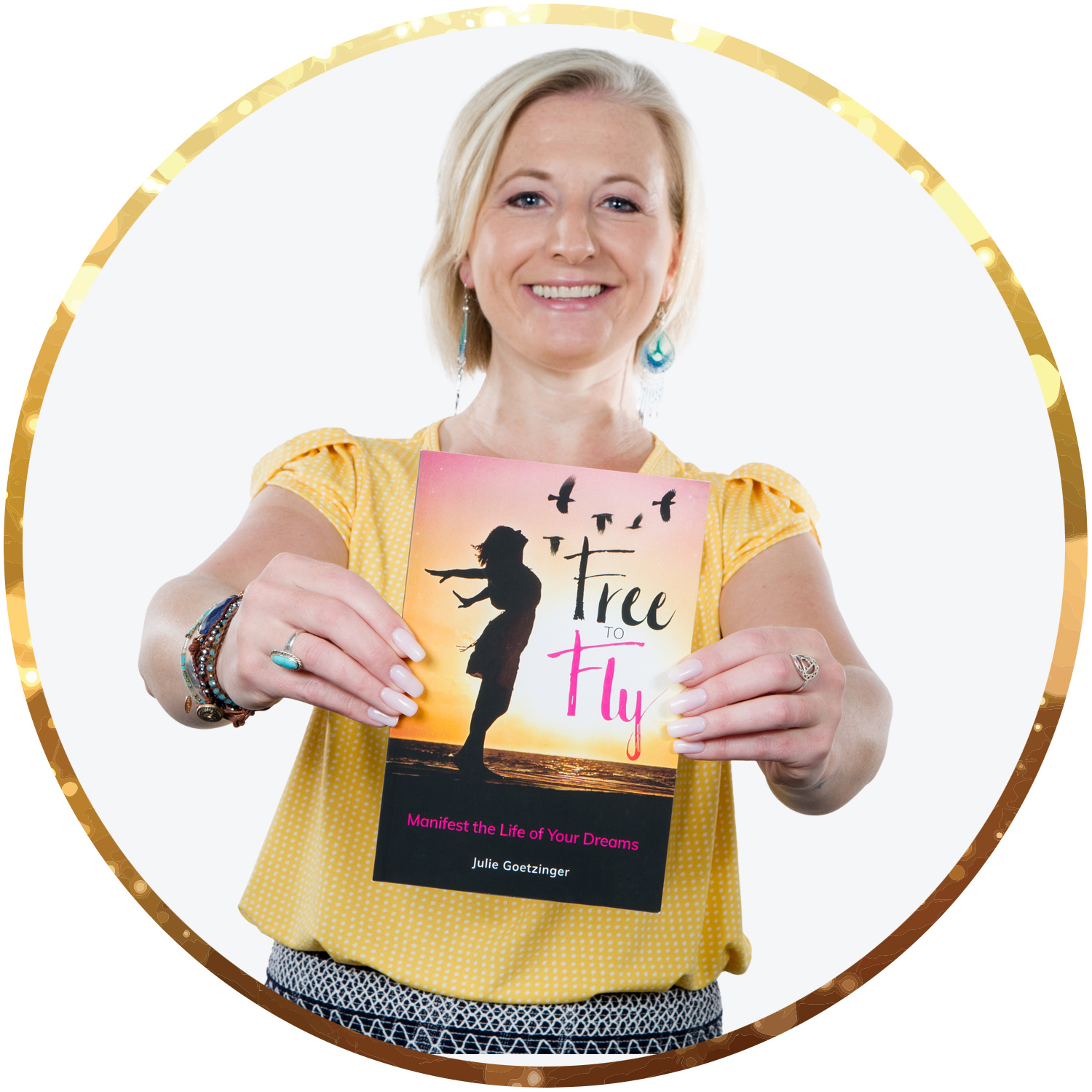 Hi there!
I'm Julie and I'm the international best selling-author of, "Free to Fly: Manifest the Life of Your Dreams," where I share my story of how I created abundance by stepping into my true self as an artist and spiritual medium. I am the creator of Free to Fly and have seven years of experience in business as an entrepreneur.
As a descendant of Matthew Brady who was known as the first American photographer and whose portrait of Abraham Lincoln is on the penny, I am passionate about helping other photographers to become more abundant.

Matthew was commissioned to photograph the Civil War and after pouring all of his time, money and energy into this project, he was never compensated so I am righting this wrong in my own family's lineage by helping other artists to be well compensated for their art.

Being intuitive, I can see what is blocking my clients from welcoming in the abundance they deserve and together we work to release these blocks at our retreats and through our online programs.
I am a portrait photographer myself which is why I love working with fellow photographers and helping them to step into the abundant life that they deserve.
I'd love to hear more about what you desire for your life and to help you to see what could be standing in the way of breaking through to that next level of success. You're welcome to set up an Abundance Breakthrough Call with me here so I can provide some insight as to how to break through to that next level of success that you're desiring. It's time that you free yourself to fly too!
XOXO,
Julie
Check out what my clients are saying it's like to work with me!