Julie speaks about enhancing your intuition, cultivating well-being and preventing burnout in her keynote, Success Without Sacrifice
About Julie

---
Julie's Topics
Julie speaks about how to achieve success without sacrificing your well-being, how to prevent burnout, and how to navigate change in our ever-changing world.
---
Videos
Success Begets Success
---
Unleash Your Abundance Summit
Audience Comments
Julie is inspirational, truly intuitive and a life saver. She helped me, healed me and gave me tools I will forever use in my life and business."

Devanie McCartney
Julie's approach is fun, direct, and a no bull style that brings intuitive coaching to a whole new level!"

Kay Loughrey
Julie is here to hold space for you, guide you, call you out, celebrate with you, and witness you. She is open and honest, she genuinely cares and wants the best for you, and isn't afraid to be vulnerable and heal and grow right alongside you."

Shay Perna
Resources for
Meeting Professionals & Associations
Need headshots? A Bio? Descriptions of the program? Look no further!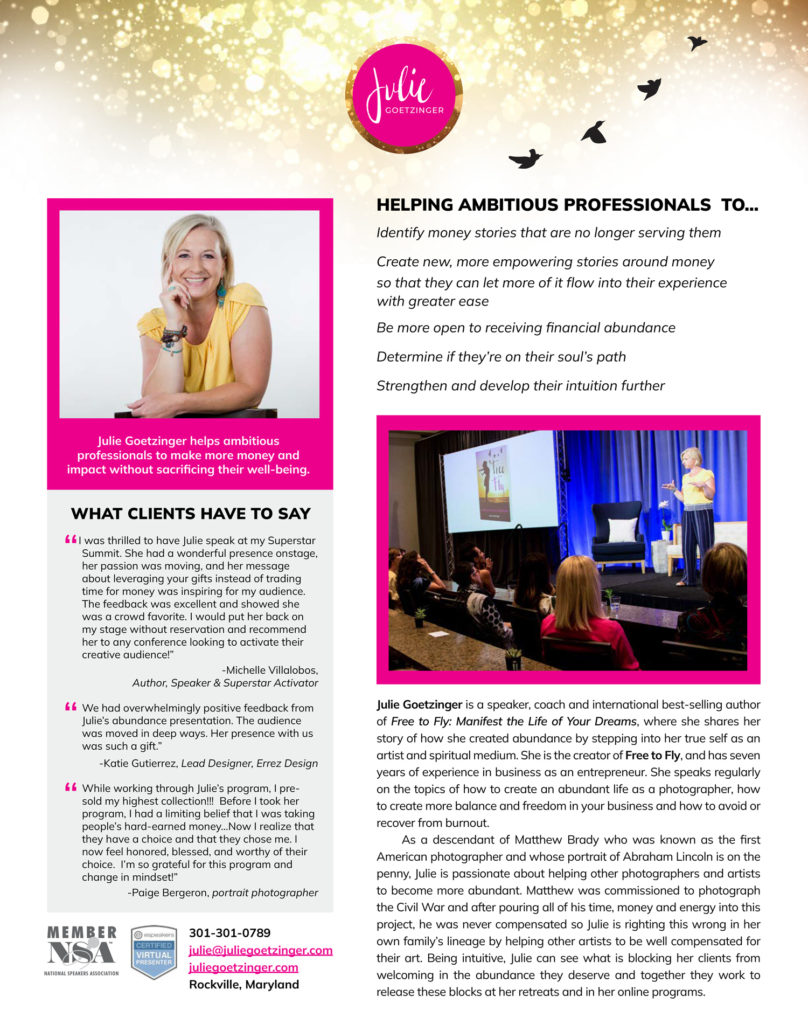 Speaker "One-Sheet" & 2 Topics Overview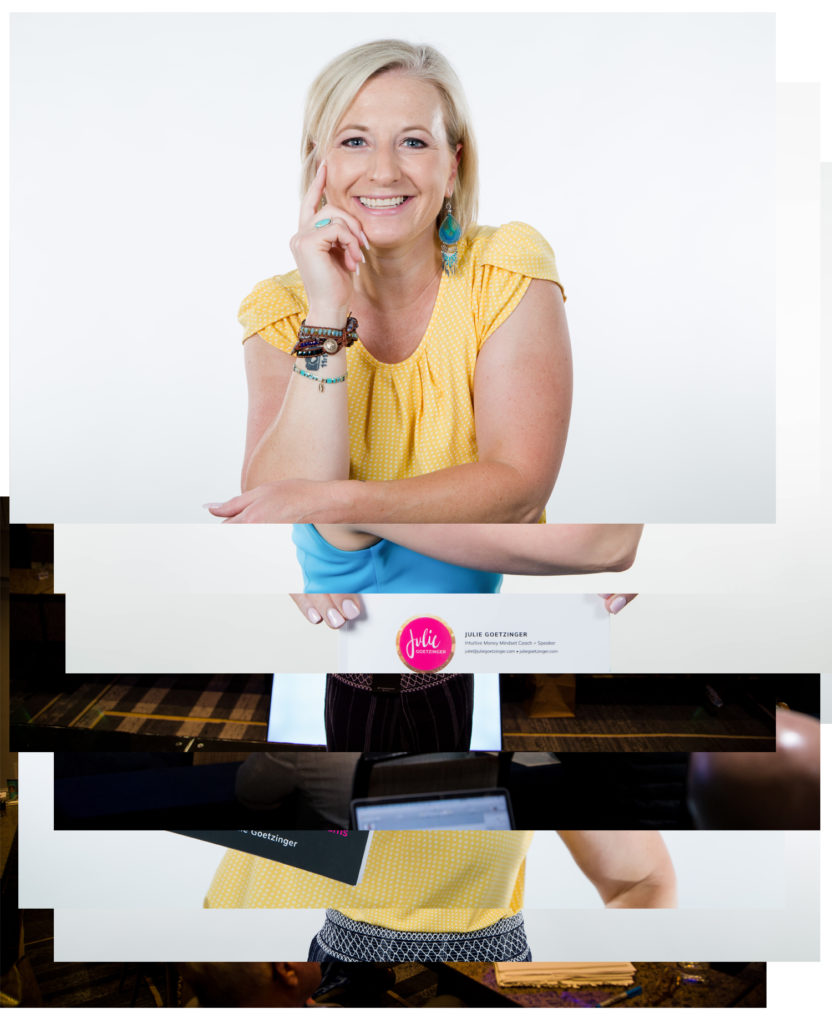 Headshots / Promo Images Folder
Julie's Bio
---
Interested in booking Julie?